Vacant flat in Bangalore    
    Book our service , let the good times roll
     See how we work for vacant flat cleaning
Lowest price in market / ISO Certified company
100% satisfaction or free rework 
Trained professionals \ no sub contract 
Trusted by 21+ lakh customers /14+years 
   VACANT FLAT CLEANING IN BANGALORE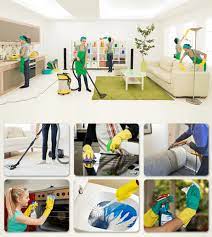 BEDROOM  ( DO'S)
Mattress vacuuming
Cupboard cleaning from outside and inside
Windows& grills
lighting fixtures
floor scrubbing
dry dusting of walls and ceiling 
     2. BATHROOM
 Showers and tops
windows &  exhaust fan 
floor and tile scrubbing
cobweb removal
shelves and cabinets from outside and open shelves if  emptied
mirror and glasses cleaning
water closet and wash basin
   3. KITCHEN
 Windows and exhaust fan
wiping of appliances from outside
cabinets from inside & outside
kitchen platform
   cobweb removal
dry dusting of walls and ceilings
floor scrubbing
    4. GENERAL CLEANING
floor sterilization : use of cleaning and disinfecting chemicals & sophisticated machinery to remove deep layers of dirt.

Toilet cleaning : disinfecting sanitizing and deep scrubbing of bathrooms and toilet
furniture cleaning: vacuuming of all sofas , upholstery and curtains
Surface treatment: special  treatment of steel ,wooden and glass surface.
walls and ceiling: dustproog the walls  and ceilingsof the entire house.
kitchen cleaning: cleaning of all furniture and electrical fixtures
window cleaning: cleaning of all glass panes and windows that are sale to access.